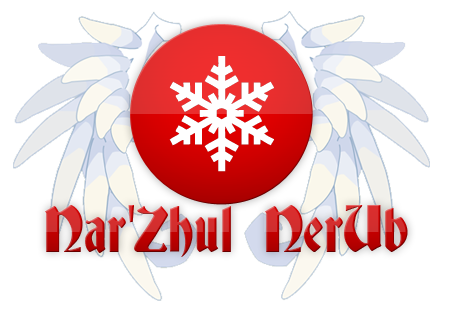 Nar'Zhul NerUb
Leader:
kingage-cz
Guild Level:
115
Members:
59 out of 187
Alliance:
No Alliance (Nothing)
Alignment:
Mixed Alignment
Server:
Rosal
No official website
Introduction

Edit
A number of people join looking for kamas or a leeching service, if you do this you will find yourself kicked. Since participation in the guild chat is important for the success of a guild, it is encouraged; It doesn't just have to be about set items, it can be about the weather (interesting since it's different where everyone lives!), music, computers, lots of things! If you don't like having company while playing Dofus, you might not want to be in Narz (or any guild for that matter).
Recruitment

Edit
Currently our officers are:
We expect guildies to remain in good relations with our allies.