Messengers of Death
Leader:
Im-spleen
Guild Level:
11
Members:
10 out of 135
Alliance:
No Alliance (Nothing)
Alignment:
Mixed Alignment
Server:
Rosal
No official website
Death: I send thee forth to cleanse this land of all enemies who threatens it or my minions.
Introduction
Edit
The guild Messengers of Death is not an active guild. It's main purpose was to have access to a paddock for its leader. It does however receive requests for invites quite often.
Guild Paddocks and Houses
Edit
We have a 4 mount paddock on the same location as our Average Brakmarian House. It's proven to be super useful to have a chest close to the paddock.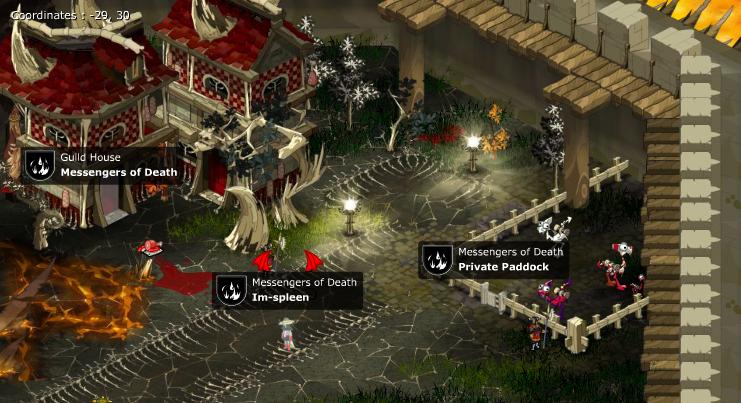 Breeders
Edit
Im-spleen is our only active breeder and has a stable of about 80 Dragoturkeys at the moment.