Google
Leader:
Venom-andcookies
Guild Level:
11
Members:
14 out of 135
Alliance:
No Alliance (Nothing)
Alignment:
Mixed Alignment
Server:
Shika
No official website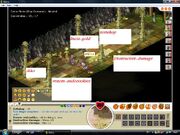 We are a Fun,active guild with many very strong members. it was founded by venom-andcookies and fiyaprotecta-nl. we own several well known spot in dofus with out percs. we acept anyone lvl 90+. the current ranking system is as follows:
Secound in command-200.000
Treasurer-150.000
Protector-100.000
Craftsman- have to be actually good at crafting stuff and help guild.
Reservist-90.000
Dogsbody- 80.000
Guard-70.000
Scout-60.000
Spy-50.000
Diplomat- 40.000
Secretary-30.000
Pet-killer- 20.000
Treasure-hunter- Only availableto Enu's who are 100+
Mentor-10.000
Apprentice- Nothing :D
Ad blocker interference detected!
Wikia is a free-to-use site that makes money from advertising. We have a modified experience for viewers using ad blockers

Wikia is not accessible if you've made further modifications. Remove the custom ad blocker rule(s) and the page will load as expected.